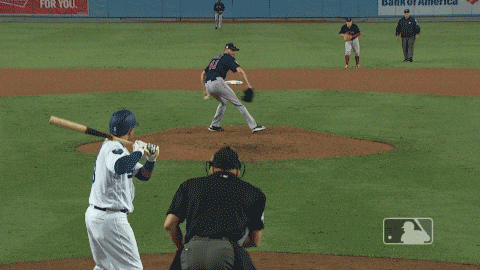 The Sox have upped their season best games over .500 to nine, as they recorded their 50th Win of the season. Rodriguez pitched seven solid innings of run ball vs the electric Dodgers offense, while the offense (carried by Bogaerts & Devers) scored eight times. They only stranded three baserunners, capitalizing for the most part when Sox were on the bases.
Chris Sale takes the mound for the Sox, facing the Dodgers for the first time since throwing that last pitch of the World Series. Sale looks to piggyback on the start made by E-Rod. hoping for a more consistent 2nd half out of the tall lefty. Coming into this season, Sale's career high ERA in a season was with the White Sox in 2015 (3.41). His 2019 season ERA is 4.04, made only worse by his last two starts (10 ER in 11.2 innings). Perhaps the rush of remembering closing out the WS, will add some extra mojo tonight?
Ross Stripling takes the ball for the Dodgers. He started off the year in the rotation, but took on a bullpen role until recently. He has overall pitched well, holding a 3.79 ERA and 1.26 WHIP. Something to watch for tonight is how deep he goes into the game. His last outing of reaching five innings was way back on April 14th. On that day he shut down the Brewers for eight innings, allowing just one run.
First Pitch – 7:15pm ET !!!
---
Chris Sale — Career vs Los Angeles Dodgers in 2 games (1 start), 10.50 ERA. In those two games, he has been battered for 7 ER off of 9 Hits & 5 Walks in six innings, while striking out five batters. Career at Fenway Park in 39 games (36 starts), 12-8 with a 3.14 ERA.
---
Los Angeles Dodgers:
David Freese – 2 for 5 (.400 avg)
Russell Martin – 0 for 14, 3 Ks
*** Freese and Martin are the only Dodgers batters to have faced Chris Sale, in regular season games.
---
Ross Stripling — Career vs Boston Red Sox in 1 start, 1-0 with an 0.00 ERA. In that one start, he pitched five shutout innings while giving up four hits & one walk, striking out four Sox batters. First career start at Fenway Park.
---
Boston Red Sox:
Andrew Benitendi – 0 for 2
Mookie Betts – 2 for 3 (.667 avg)
Xander Bogaerts – 0 for 2, K
Jackie Bradley Jr. – 0 for 1, Walk
Michael Chavis —–
Rafael Devers —–
Marco Hernandez —–
Brock Holt – 1 for 3 (.333 avg)
Sandy Leon – 0 for 2
J.D. Martinez – 0 for 2, 2 Ks
Eduardo Nunez – 0 for 3, K
Christian Vazquez —–