The calendar is about to flip over to the month of September, with just 28 games remaining on the schedule. The Sox have gained ground on the Rays (now 4.5 games), but are 5.5 back overall behind the Oakland A's. From 2011, we know ANYTHING can happen in the month of September. Now the Sox wrap up their final West Coast trip in Anaheim, to face the 64-71 Angels. Not sugarcoating it, they have to take at least two out of three this wknd….
Beginning on Tuesday, is a seven game stretch against the Twins & Yankees.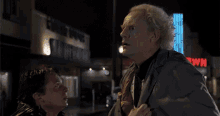 Searching for consistency while helping his team win some games, Nathan Eovaldi takes the mound for the Red Sox. On July 30, his season ERA was at 6.93. It has yet to drop below the 6.00 mark, as it currently stands at 6.64. For the month of August in 9 games (2 starts), Eovaldi has posted an ERA of 6.14. After his last start, Eovaldi had noted that he felt gassed by the time it got to the 4th inning. And this is with him throwing twenty less pitches than expected to. Here's hoping the month ahead is a much smoother ride.
Jose Suarez takes the ball for the Angels. Again on this road trip the Sox are facing a pitcher they've never seen before, and a pitcher that has had a rough go of it in 2019. In Suarez's first taste of the majors, he has been hit hard with a 6.67 ERA and 1.71 WHIP in 13 games (12 starts). Things haven't gone any better in the month of August, posting an unsightly 9.18 ERA in 4 games (3 starts). Now he toes the rubber against the 3rd best offense in baseball (behind Yankees & Twins).
First Pitch – 10:07pm ET !!!
---
Nathan Eovaldi — Career vs Los Angeles Angels in 7 games (5 starts), 2-1 with a 4.45 ERA. Career at Angel Stadium in 2 starts, 1-1 with a 6.23 ERA. In those two starts, he has given up 6 ER off of 15 Hits & 4 Walks in just 8.2 innings, striking out seven batters.
---
Los Angeles Angels:
Kole Calhoun – 4 for 10 (.400 avg) Double, RBI, 2 Walks, 4 Ks
David Fletcher – 0 for 1
Brian Goodwin – 0 for 1, RBI, Walk
Shohei Ohtani – 0 for 1
Albert Pujols – 5 for 14 (.357 avg) Double, RBI, 3 Walks, 2 Ks
Luis Rengifo – 1 for 1 (1.000 avg) Double, Walk
Andrelton Simmons – 8 for 26 (.308 avg) 2 Triples, 3 RBIs, Walk, 4 Ks
Kevan Smith – 1 for 1 (1.000 avg) Double
Max Stassi – 0 for 1
Matt Thaiss – 0 for 2
Mike Trout – 6 for 14 (.429 avg) 2 Doubles, 2 RBIs, 2 Walks, 2 Ks
Justin Upton – 6 for 23 (.261 avg) 2 Doubles, RBI, Walk, 6 Ks
---
Jose Suarez — First career start vs the Boston Red Sox. Career at Angel Stadium in 6 games (5 starts), 0-3 with a 6.93 ERA.
---
Boston Red Sox:
*** No active Red Sox players have previously faced Suarez before.